Jason, yes all weapons are fullauto, except for my 'shooter' fal which has to be semi only, or I cant shoot it at the range in Holland.
Don't get me wrong, overhere we have also stupid laws, that is only registerd gun collectors are allowed to posses full auto weapons. Without this special licence, the full auto's are classified as 'forbidden weapons'.
The heavy barrel Fal is what's called Fal O here. Or in French 'Fal lourd'.
Or do you mean the FN BAR D?
FAL-O: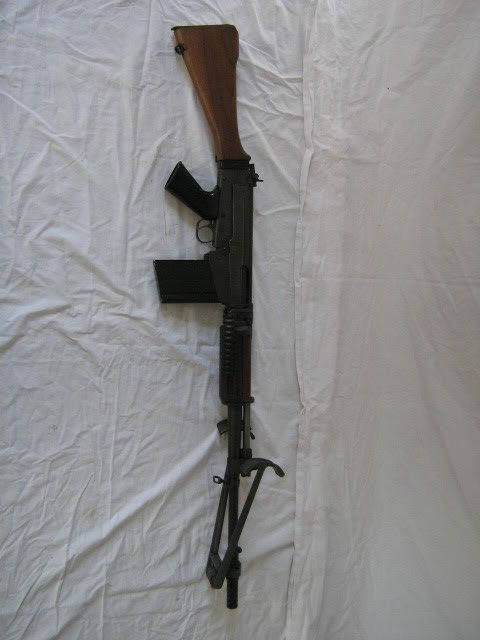 and here the FN BAR-D with the slow and fast fire selector and quick change barrel.
Also the Bar-D is 30-06 and not 308 caliber.
(Ps, Jason send me your postal address in Pm or email please.)