I'm Selling my Stainless AMT Baby Automag .22 LR, New in original wooden box, Never been shot. #279 of 1000.
I have Letter of Authenticity from Arcadia Machine And tool, also signed by Harry W. Sanford the president of the company.
Serial # BAM0279
Comes with
* Pristine AMT baby automag .22 LR
* Original wooden box
* Original gun manual
* Letter of Authenticity from company president
* Even comes with original shipping box from the company back in 1985.
I'm the one and only owner of this gun, no one else has ever laid hands on this gem since 1985.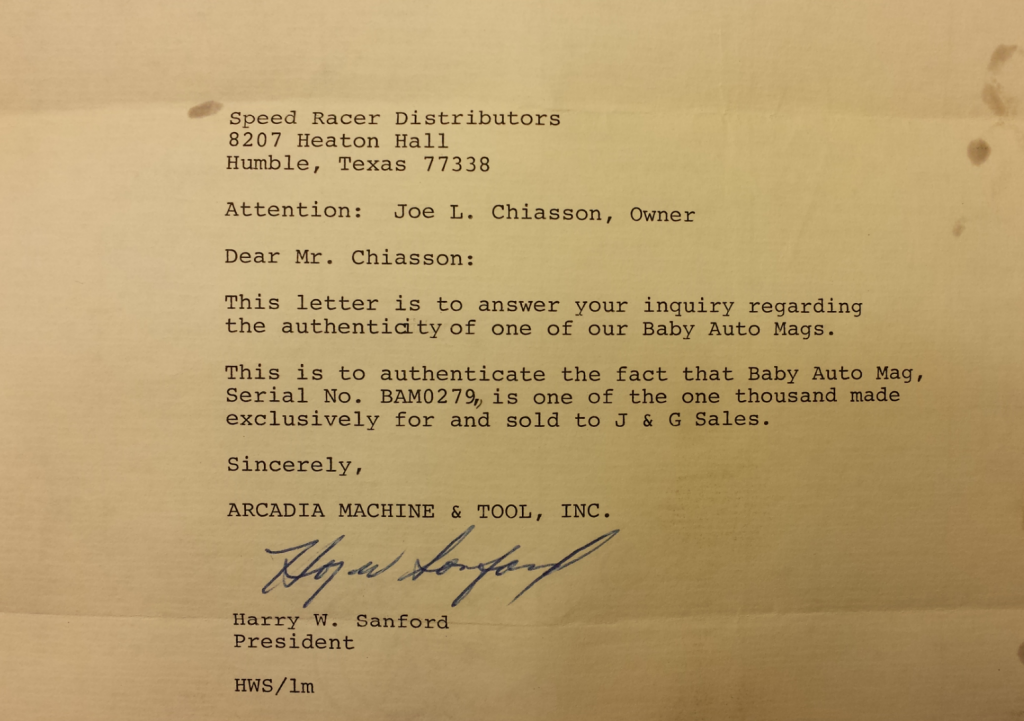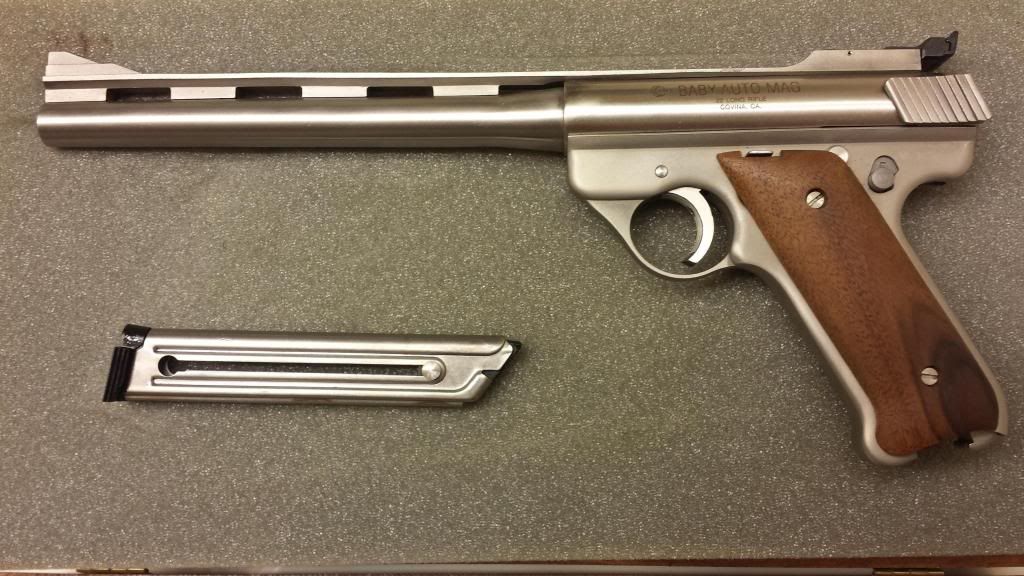 Make me an Offer,
serious inquiries only please.
If you have any other questions please contact me at Jchias7218@att.net