OK, here's an update about the test shot from the Ransom rest.
Pistol in the machine: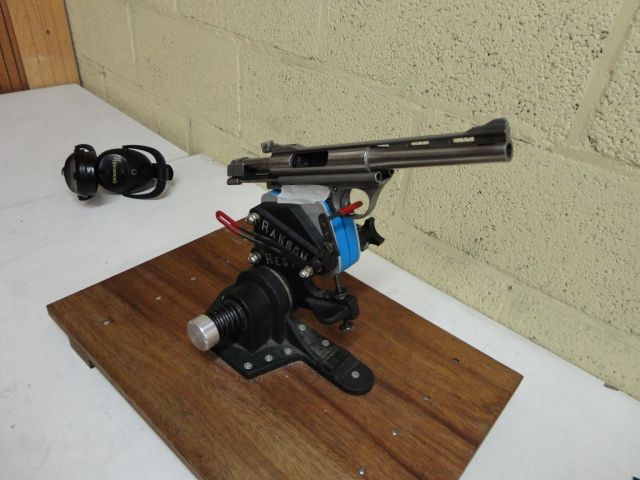 The setup in the range, target is at 25 meter: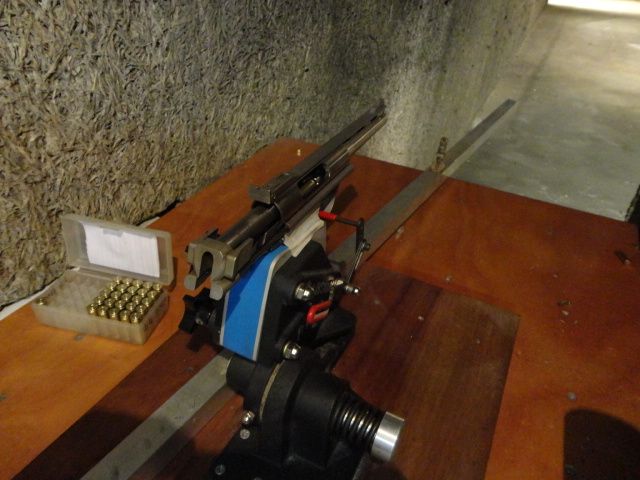 Maximum muzzle rise: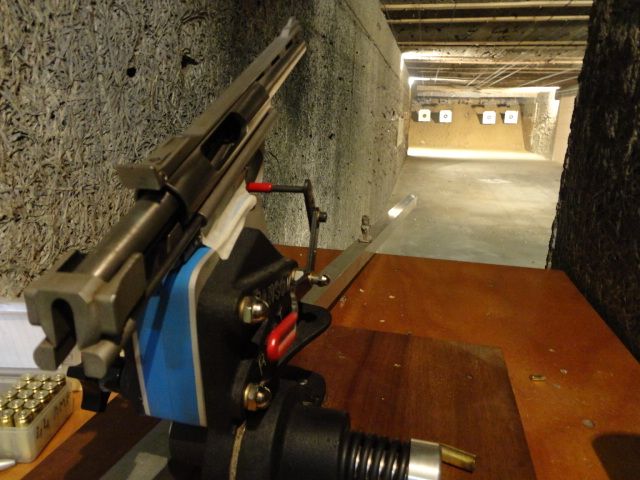 And now the more dissapointed news.
The poor results about groups, are probably not the fault of the ammunition, since I did not have any flyers when I shot them "freehand" style before...
The targets: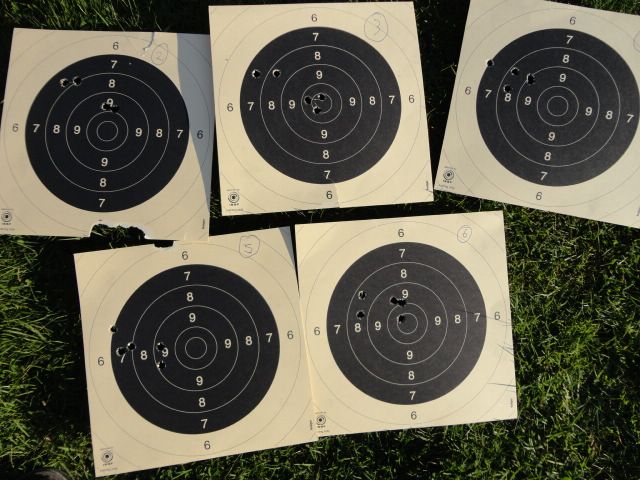 Reason for the inconsistent results is that when the A.M pistol is locked in the ransom rest, the grip (frame) is rocksolid and can't move.
However, the upperreceiver and barrel have to much "play" on the frame to give reliable results from the rest.
See pictures for play between frame/barrel.
No gap between frame and receiver: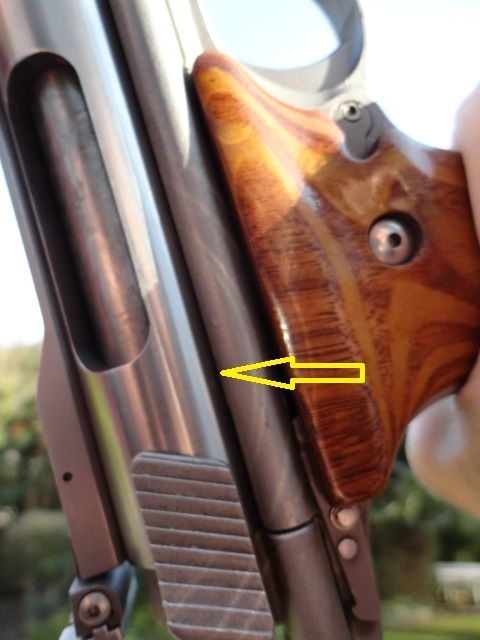 Gap about 1mm between frame and receiver.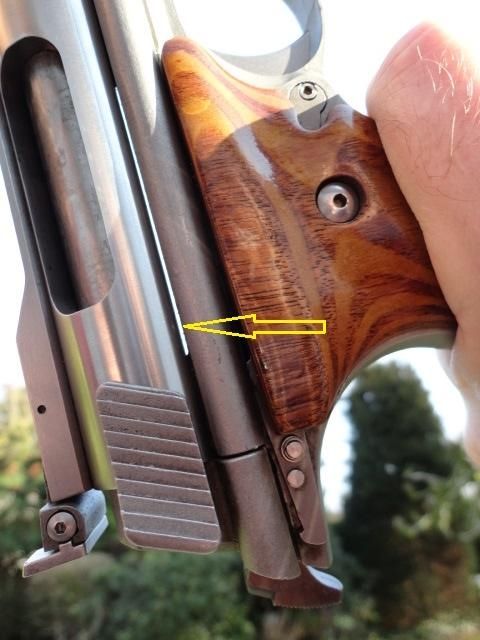 So if the back of the receiver can move 1mm up and down/left-right, at 25 meters the impacts will not be consistent.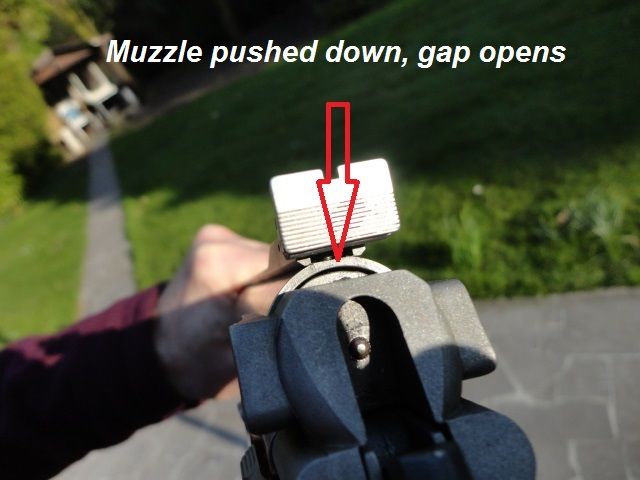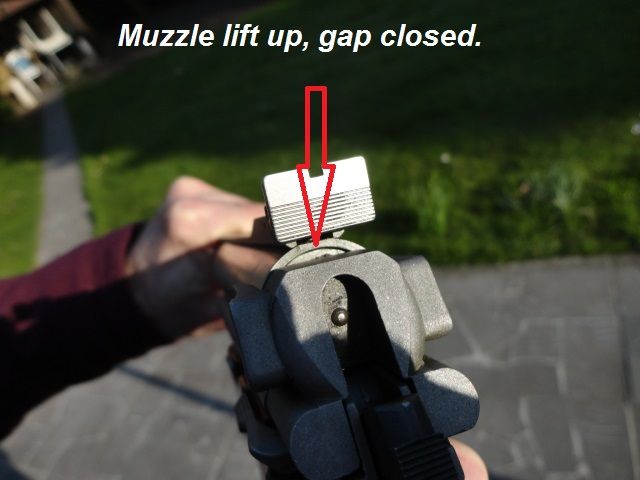 Conclusion: The tests and results shot from the ransom rest are useless, since the upper can move to much in different directions...
The frame inside the ransom rest is always in the same position, but the point of aim and impact can be shifted around.
When I do a test with the ransom rest, I shoot five rounds fed from the magazine, and I move the rest back into position without touching the pistol, only touching the machine.
Maybe I should have pushed down on the barrel also after each shot, so it would be in the same position each time.
Oh well, today I learned something to remember for future tests.
Next time I will shoot the pistol with the barrel resting on a sandbag. See if this give a more consistent result.